🌙 Hi, guys! I hope you're having a wonderful day full of good readings. Super excited cause this weekly series will be focused on helping me clean my Goodreads shelves and also prioritize some readings and organize myself in general. I LOVE this idea, I know that many of you already know it and do it as well, the creator is the incredible Destiny | Howling Libraries | 💫 whom I love as a human being and I respect a lot as a book blogger ❤️, so it's really a pleasure to start with this new project especially because it's created by someone who I admire a lot and that makes me very happy, I also really need help to organize my books, So here we go! 👏🏻 
I wanted to give it my own twist to make it more fun and also fit my needs or what I hope to do with my books and my readings. So I've decided that as well as Destiny, I'll be opening voting every week so that you can participate in the whole process and help me decide which books to prioritize, for this: I'll ask you to vote for one of the books in the "LOWS" section and not only I'll be adding it to my priority list, but I'll also be creating my own TBR Jar with each of your choices!. So, every week the book you choose from my selection will be added to my TBR Jar and then at the end of the month, I'll choose one of them to read and finally give a real chance to it. I'll not be removing all my "LOWS", only some if necessary, maybe one per week or sometimes none, I'll be super honest about them and I hope you can help me make a decision anything can happen in these posts! LOL 🥰 
I hope you like this idea, I think it will be fun, I'll be cleaning my Goodreads shelves a bit, which is great, but you can also participate in the process and so will have a super interactive experience, so we can all have a little fun ❤️. I hope you enjoy it, thanks for the support always, from the bottom of my heart & LET'S START! 🌙
---
Rules:
Link back to the original post at

 Howling Libraries
Sort your Goodreads TBR shelf by date added, ascending
Find 5-10 (or more, if you feel ambitious!) titles to purge from your TBR (the "lows")

ALTERNATIVE OPTION: Find 5+ titles that are at the BOTTOM of your TBR—books you want to read someday, just not right now!

Post those 5 books in the list, with a brief explanation
Next, sort your Goodreads TBR shelf by date added, descending
List the last 5 (or more!) books you added to your TBR, with a synopsis or your brief summary of why you added it (the "highs")
---
Thank you SO much if you voted on the previous week post and thanks to you as well that have let me know your thoughts, it was really helpful to make my decisions ❤️
✔️ I KEEP ON MY TBR | The Start of Me and You (The Start of Me and You #1) by Emery Lord, Not Even Bones (Market of Monsters #1) by Rebecca Schaeffer, Summer Bird Blue by Akemi Dawn Bowman & Little & Lion by Brandy Colbert
❌ LEAVES MY TBR | By Your Side by Kasie West, The Grief Keeper by Alexandra Villasante, Hello Girls by Brittany Cavallaro & Emily Henry, His Hideous Heart by Dahlia Adler & more authors & Loki: Where Mischief Lies by Mackenzi Lee
⚱️ TBR JAR | And the Trees Crept In by Dawn Kurtagich
---
 🌙 Otherworld (Last Reality #1) by Jason Segel & Kirsten Miller | This is a YA Sci-fi. I added this book in the first place because I heard about it on some booktube channel, I don't remember which one, but I remember that the person who described it made it sound VERY incredible and I'm still interested in reading it, which is great. It's about "Otherworld", this type of virtual or alternative reality where you can make all your dreams come true, the main character is called Simon and he thought that Otherworld was a new type of game, but he found out that it was very wrong.
The promises of an alternate reality or virtual realities and strange secrets surrounding that type of technology and idea sounds amazing to me, so I'll surely give it a chance at some point. Still, I'd love to know your thoughts. Have you heard about it? what do you think?
---
 🌙 Tell Me How You Really Feel by Aminah Mae Safi | This is a YA Contemporary hate-to-love Romance, featuring LGBT+ characters. I'd heard more about another of the author's work "Not the Girls You're Looking For" and I'd seen several positive reviews so, I added this one as soon as it came out because, in addition to sounding sweet, I would like to read it. I haven't heard much about it, though, I've seen some reviews but nothing too amazing, so maybe as light read, it's a good idea. We follow the perspectives of two girls, one of them, Sara, is an overachiever cheerleader determined to win & Rachel who dreams of being a director and although she hates Sana she's convinced that she's the perfect actress for the main role of her own movie. So this will force them to spend time together and they will start to change their feelings for each other.
It could be good, or it might not work for me, because you know how I am with romances, but this gives me a good vibe, what do you think? Have you read it?
---
 🌙 Remember Me by Chelsea Bobulski | This is a YA Paranormal/Horror type of book. To be honest guys, I don't remember why I added this to my TBR in the first place, I had to refresh my memory a little about what it was about. So this book is about a girl named Nell who moves into a hotel built in 1878 and very strange things start happening to her there, the scariest of all is that she begins to have visions of a ghost boy. So she begins to investigate and learn the terrifying details of a murder that occurred there to a girl named Lea. Nell along with the ghost boy must revive that day in order to break the curse that fell on both of them.
I don't know, I'm very interested in the genre, I'm wanting to read more creepy books, but I'm not 100% interested in reading this one yet. The author has another book called The Wood and I think that calls my attention much more, so maybe I'll go for that one first.
---
 🌙 Everything Leads to You by Nina LaCour | This beautiful book is a YA contemporary romance featuring LGBT+ characters. It's by Nina LaCour so I think I added it because she's the writer of one of my favorite books WE Are Okay, and I'm still curious to read this one, also it's not very long. The book follows a girl named Emi, a set designer, who's trying to make her way in Hollywood but despite the fact that Emi is a true romantic, her romantic life is a mess and she keeps coming back to the same girl too many times. Until one day she receives a letter that leads her to Ava, a girl like no one Emi has ever met before and they starts a romance. This is a story that in addition to romance touches acceptance and family.
MAYBE I'll give it a chance because I want to read more from the author and this is one of her most loved works.
---
 🌙 It Ends With You by S.K. Wright | This is a YA Mystery/Thriller. This is not a well-known book and in fact, I think I've only seen one review about it and that's enough, I wanted to add it right away. Here I'll leave you a pice of the blurb because I think it sounds SO good "Told from six narrative strands, this cleverly woven and utterly compulsive novel challenges preconceptions; makes you second, third and fourth guess yourself; and holds an uncomfortable mirror up to the way societies and systems treat those they perceive to be on the outside "In short, follows the mysterious murder of a bright girl that everyone seemed to love and the first and only suspects is her boyfriend, but things may not be so simple after all.
It sounds SO cool to me, but after checking a little I haven't heard very good things, and it's a shame, I could still consider reading it, I have to think a lot about what to do with it. What do you think? Have you heard about it? Do you like how it sounds?
---
🌙 Outrun the Wind by Elizabeth Tammi | This is a YA Fantasy featuring LGBT+ characters. This is one of those books that I've added years ago and I've never thought about reading it, which is a shame because it doesn't sound bad and I'm here for the mythology promise, it's one of my favorite aspects ALWAYS. I choose again to put a piece of the blurb because I don't think I could explain it better. The Huntresses of Artemis must obey two rules: never disobey the goddess, and never fall in love. After being rescued from a harrowing life as an Oracle of Delphi, Kahina is glad to be a part of the Hunt; living among a group of female warriors gives her a chance to reclaim her strength, even while her prophetic powers linger. But when a routine mission goes awry, Kahina breaks the first rule in order to save the legendary huntress Atalanta.
I like the way it sounds, but I don't feel that crazy desire to read it, so maybe this is one that I have to let go, I like that it's standalone and I like that it has 300 pages, but I wouldn't want to go into it if I'm not sure, I prefer to dedicate myself to those books that I do want to read. Even so, I would love to know if you have read it!
---
🌙 Five Feet Apart by Rachael Lippincott | This is a YA Contemporary/Romance. I added it at the moment when everyone was talking about it, but today I'm not sure that the sick people who come together and fall in love is kind of thing is something I want to read, OMG, I don't want to sound super harsh or apathetic, in fact, I love these kinds of movies, but not for reading. I feel that this concept has been used a lot and I feel I already know what's gonna happened before I even read it. The book is about these two boys, Stella & Will, Stella is waiting for a lung transplant and in the meantime, nobody can get close of fewer than six feet apart because she could get some type of infection that would prevent her transplant & then we have Will who is receiving treatments too, but he's more careless and just wants to get out of there to start living. Then the boys meet and fall in love and being apart begins to feel more a punishment than a sure action.
I don't have much more to say about it, I don't think I will read it and I'm very sorry if you've read and loved it, I'm sure it must be adorable and it should have heartbreaking moments, but it's not for me.
---
🌙 The Rules of Magic (Practical Magic #0) by Alice Hoffman | This is an Adult Historical-Fiction/Magical Realism. This may sound funny, but I added it because I LOVE the movie Practical Magic so when I found out that this is a prequel I wanted to read it! I've never read the Practical Magic book, though, so I don't know if I should read this one, I heard Chelsea talk about it on her booktube channel and she loved it so I had to add it anyway. It's basically something like this: "For the Owens family, love is a curse that began in 1620, when Maria Owens was charged with witchery for loving the wrong man." I don't want to say much more just in case, but I'll think what to do about it, maybe I should read the book Practical Magic first even when this is the prequel? I'm not sure yet, we'll see.
---
🌙 The Girl at Midnight (The Girl at Midnight #1) by Melissa Grey | This is a YA Urban-Fantasy. I added it because I know that Kristin from SuperSpaceChick loves this trilogy, and I've heard the best things, so I still want to read it. This book is about these kinds of people who have feathers for hair, wield magic, and live under the streets of New York, but no one can see them except a human named Echo, who has never known any other family. When an ancient war approaches her home, the legend says that the only way to save them all is to find a legendary firebird and being an expert thief, Echo is the only one who has the skills to find it.
I've seen many comparisons of this book with City of Bone and Leigh Bardugo's books, so I'm like ok, I like this! I think it could be super nostalgic to read something like this story, and I really want to do it, even more for the experience of reading more urban-fantasy than for the burb, but it could be a pleasant surprise.
---
🌙 Toil & Trouble: 15 Tales of Women & Witchcraft by Tess Sharpe, Jessica Spotswood & More Authors | This is a YA Fantasy Anthology about Witches! I added it to my TBR exactly because it's about witches lol, and you know that's my weakness, I will read whatever have magic and witches in it and this seems to be an incredible idea, I like that it has so many authors that I'm interested in reading or I have read before, so it's a great. YES, I want to read it.
"A young adult fiction anthology of 15 stories featuring contemporary, historical, and futuristic stories featuring witchy heroines who are diverse in race, class, sexuality, religion, geography, and era."
I've seen quite mixed reviews, but still, I want to give it a chance I could read some stories and share with you I think it could be fun.
---
🌙 Eight Perfect Murders by Peter Swanson | A chilling tale of psychological suspense and an homage to the thriller genre tailor-made for fans: the story of a bookseller who finds himself at the center of an FBI investigation because a very clever killer has started using his list of fiction's most ingenious murders. ( Adult – Mystery – Thriller )
---
🌙 P.S. I Like You by Kasie West | Lily and her anonymous pen pal are exchanging full-on letters—sharing secrets, recommending bands, and opening up to each other. Lily realizes she's kind of falling for this letter writer. Only, who is he? As Lily attempts to unravel the mystery and juggle school, friends, crushes, and her crazy family, she discovers that matters of the heart can't always be spelled out… ( YA – Contemporary – Romance )
---
🌙 We Didn't Ask for This by Adi Alsaid | From Adi Alsaid, the acclaimed author of Let's Get Lost, Never Sometimes Always, and North of Happy
Every year, lock-in night changes lives. This year, it might just change the world. ( YA – Contemporary – LGBT+ Characters )
---
🌙 Once Upon an Eid: Stories of Hope and Joy by 15 Muslim Voices by S.K. Ali, Aisha Saeed & More Authors | Once Upon an Eid is a collection of short stories that showcases the most brilliant Muslim voices writing today, all about the most joyful holiday of the year: Eid! ( Middle Grade – Contemporary – Anthology )
---
🌙 The Other Side of the Sky (The Other Side of The Sky #1) by Amie Kaufman & Meagan Spooner | Magnetic and gorgeously thematic, New York Times bestselling author duo Amie Kaufman and Meagan Spooner have crafted a gripping tale of magic and logic, fate and choice, and an impossible decision between an empty future and a deadly love. Perfect for fans of Claudia Gray and Laini Taylor. ( YA – Fantasy – Sci-Fi )
---
Credits for the source of the original image HERE
 🌿 Now is YOUR time to decide! 

Choose one of the books in my "The LOWS" section and I'll add it to my TBR JAR to give it a chance at some point.



I'll be making the decision of which books I'll be letting go of my TBR completely, cause I really need to clean this out, after knowing your opinion and in the next week I'll let you know

 🌿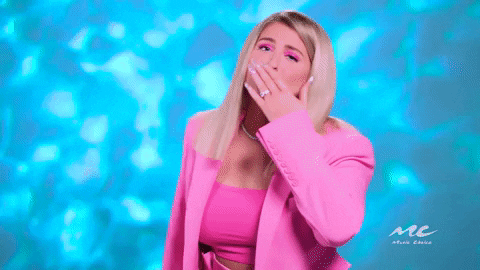 Let me know EVERYTHING you think in the comments, you know I LOVE to know and talk with you  🥰