🌙 Hi, guys! I hope you're having a wonderful day full of good readings. Super excited cause this weekly series will be focused on helping me clean my Goodreads shelves and also prioritize some readings and organize myself in general. I LOVE this idea, I know that many of you already know it and do it as well, the creator is the incredible Destiny | Howling Libraries | 💫 whom I love as a human being and I respect a lot as a book blogger ❤️, so it's really a pleasure to start with this new project especially because it's created by someone who I admire a lot and that makes me very happy, I also really need help to organize my books, So here we go! 👏🏻 
I wanted to give it my own twist to make it more fun and also fit my needs or what I hope to do with my books and my readings. So I've decided that as well as Destiny, I'll be opening voting every week so that you can participate in the whole process and help me decide which books to prioritize, for this: I'll ask you to vote for one of the books in the "LOWS" section and not only I'll be adding it to my priority list, but I'll also be creating my own TBR Jar with each of your choices!. So, every week the book you choose from my selection will be added to my TBR Jar and then at the end of the month, I'll choose one of them to read and finally give a real chance to it. I'll not be removing all my "LOWS", only some if necessary, maybe one per week or sometimes none, I'll be super honest about them and I hope you can help me make a decision anything can happen in these posts! LOL 🥰 
I hope you like this idea, I think it will be fun, I'll be cleaning my Goodreads shelves a bit, which is great, but you can also participate in the process and so will have a super interactive experience, so we can all have a little fun ❤️. I hope you enjoy it, thanks for the support always, from the bottom of my heart & LET'S START! 🌙
---
Rules:
Link back to the original post at

 Howling Libraries
Sort your Goodreads TBR shelf by date added, ascending
Find 5-10 (or more, if you feel ambitious!) titles to purge from your TBR (the "lows")

ALTERNATIVE OPTION: Find 5+ titles that are at the BOTTOM of your TBR—books you want to read someday, just not right now!

Post those 5 books in the list, with a brief explanation
Next, sort your Goodreads TBR shelf by date added, descending
List the last 5 (or more!) books you added to your TBR, with a synopsis or your brief summary of why you added it (the "highs")
---
Thank you SO much if you voted on the previous week post and thanks to you as well that have let me know your thoughts, it was really helpful to make my decisions ❤️
✔️ I KEEP ON MY TBR | Follow Me Back (Follow Me Back #1) by A.V. Geiger, All Your Perfects by Colleen Hoover, These Things I've Done by Rebecca Phillips, Jane Steele by Lyndsay Faye & Campfire by Shawn Sarles
❌ LEAVES MY TBR | Now You See Her by Lisa Leighton & Laura Stropki, Ink (Skin Books #1) by Alice Broadway, Rule (Rule #1) by Ellen Goodlett & Blood Rose Rebellion (Blood Rose Rebellion #1) by Rosalyn Eves 
⚱️ TBR JAR | Until Friday Night (The Field Party #1)by Abbi Glines
---
🌙  The Past and Other Things That Should Stay Buried by Shaun David Hutchinson | This book follows a boy named Dino who's used to dealing with the dead because his parents own a funeral home, but one day when his ex-best friend, July, dies suddenly and then goes back to life, together they must discover what's happening, meanwhile, they must confront why their friendship ended so badly.
This seems to be a contemporary story but with a sub-realist or magical touch, which I usually like a lot, although I'm not entirely sure if this is a book I'm still interested in, so I should think about it a little more. I know that the author is very loved above all for his book We Are the Ants, which I really want to read. So we'll see, have you read this book? what do you think?
---
🌙 Immoral Code by Lillian Clark | This book follows a group of quite talented characters, we have Nari who's a hacker and her dream is to work for Google or Apple, then we have Keagen, her boyfriend, who would follow her anywhere. Reese is a visual artist with plans to travel around the world. Santiago is off to Stanford on a diving scholarship, with very real Olympic hopes & to finish, we have Bellamy, a physics genius who has recently been denied her student loan. Now because of this Nari is willing to create a plan to steal money from billionaire Foster, so that Bellamy can achieve her dreams.
I don't want to sound bad, but this is not something that I'm really interested in right now, it sounds pretty "meh" to me and also I haven't heard almost anything about it since it came out, so this is a great candidate to leave my TBR unless you have some opinion that can save it.
---
🌙 The Similars (The Similars #1) by Rebecca Hanover | This book takes place in elite Darkwood Academy, where The Similars excite, they're 6 clones and nobody knows exactly who has broken the law creating them. And here we have Emma, ​​who has lost her best friend, Oliver, and the only thing she can think of is how she'll go through her last year at the academy without him. But once there, she meets a clone named Levi who is Oliver's exact replica. And although Emma doesn't want to know anything about The Similars, she gets more and more involved and begins to discover very dark things happening at school. Now she can't trust anyone, not even the boy she's falling in love with, who has her best friend's face.
I used to be super excited about this book, it still reminds me a lot of books that I've read a long time ago, with mysteries happening in academies and that kind of thing makes me very nostalgic, and that's why I have added it to my TBR. But, even though I always follow my instinct when letting go books, I can't help but see that it has very bad reviews, and everyone says more or less the same, that it's a good book but it doesn't surprise with its promise, so maybe it's time to say goodbye. What do you think?
---
🌙 Sea Witch (Sea Witch #1) by Sarah Henning | This book sounds like a darker retelling of the little mermaid, it follows Evie, who has been treated as an outcast ever since her best friend Anna drowned and everyone accuses her of being a witch. But one day a girl with a great resemblance to Anna appears on the high seas and Evie is convinced that she's her friend and that she has survived. One day both girls attract the attention of two charming princes and Evie thinks it will be her chance of being happy. But her friend has her own secrets and can't stay, on two legs, to live there unless Evie helps her. Now Evie will do anything to save her friend's humanity, along with her prince's heart, harnessing the power of her magic, until she discovers, too late, the truth of her deal.
I have many doubts about the book, but at the same time, I'm very curious, books that take shape on the high seas or underwater aren't usually my cup of tea, so it makes me hesitate, but I love how the blurb sounds, so I would be willing to give it a chance if most of the story takes place on firm ground, you know? What do you think? Should I give it a chance?
---
🌙 The Madman's Daughter (The Madman's Daughter #1) by Megan Shepherd | This story follows Juliet who is forging her life in London, is a domestic servant, and attends church on Sundays as any citizen, trying to leave behind the rumors that ruined her life. No one has been able to prove the rumors about his father's experiments. But when she finds out that her father is alive and continues his experiments on an island, she sets out on a journey with two boys, Edward & Montgomery, to stop her father's dangerous experiments. Once they arrive, they face a terrible reality, Juliet's father has done atrocious experiments on animals to behave and speak like humans, but one of the creatures has turned violent and they must survive and escape from there before it's too late.
I love that it sounds so creepy, it's a gothic horror tale, and I'm really interested in this book. I don't know why I haven't read it yet, but surely I'll be doing it, I'm very curious about the promise. I'm not here for the love triangle, but we'll see how that goes, for now, I'm very interested in learning more about those creepy experiments.
---
🌙 The Missing Season by Gillian French | This mystery story follows Clara and she has recently moved to the city and her new friends have told her stories about a monster named the Mumbler who's responsible but the disappearances of children in October during the Halloween season. Clara doesn't really believe in the sorts of things, but when the season comes it became difficult to shake that tension sensation that begins to be created in the city of Penter.
This is another book that I used to be super interested in, but then I lost interest, I love the genre and the idea is good, but I think it was done a lot at some point, and I haven't heard incredible things about the revelation, that makes me hesitate a little, so I'll think a little more because I love the genre. In fact, I want to start reading much more mystery and thriller, because I haven't been doing it as much as I would like.
---
🌙 The Last 8 (The Last 8 #1) by Laura Pohl | This story focuses on a survivor of an alien attack named Clover, who one day listens to a radio message and is shocked to figure that there are other survivors and that they're all in Area 51. Once there, she meets a group of teenagers, that call themselves The Last Teenagers on Earth, but instead of wanting to fight they're more interested in hiding and Clover begins to wonder if she was better alone. That's when she finds a hidden spaceship and doesn't know who to trust in.
I'm interested in reading this story because I find the apocalyptic plots super interesting and because it's a duology, but above all, because it's a sci-fi and I'm trying to become more friends with the genre, so I think it could be a good opportunity to try to read more. It sounds like has potential, so we'll see.
---
🌙 Four Dead Queens by Astrid Scholte | This is a fantasy plot where we have a young woman named Keralie, who's one of the most skilled thieves in Quadara and a young man named Varin who's a model citizen of one of the most illuminated areas of Quadara. One day Keralie steals Varin's package and he chases her, but when he gets his package back, they're both get involved in a conspiracy that leaves the four queens of Quadara dead. This is why both decide to join forces to find out who has killed the queens and save their own lives in the process.
I would love to know that this will be a different or exciting fantasy so I can convince myself to read it because I don't think I'll do it any other way. It has nothing that really catches me and makes me want to read it, you know? I like that it's a stand-alone since it's something that I don't see a lot in fantasy, but I don't know … Have you read this book? What do you think?
---
🌙 Daughter of the Pirate King (Daughter of the Pirate King #1) by Tricia Levenseller| This book follows the pirate captain Alosa, who has been sent on a mission to retrieve an ancient map, so in order to do so, she deliberately lets herself be captured by her enemies. Now the only thing standing between Alosa and the map is her captor, Riden. But Alosa has her tricks and a lonely pirate will never be able to deal with the daughter of the pirate king.
I know and I'm very aware that many of you love this book, so don't kill me, but I don't think it is for me, as I've already said the plots that occur in the water or pirates aren't my thing, I usually cannot concentrate for some reason. So, I know that this time I'll have to let it go and that's fine because I've refused to do it for a while and I know it is the right thing, I wouldn't want to force myself to read it, to simply not enjoy it, you know?
---
🌙 Warrior of the Wild by Tricia Levenseller | As her father's chosen heir, eighteen-year-old Rasmira has trained her whole life to become a warrior and lead her village. But when her coming-of-age trial is sabotaged and she fails the test, her father banishes her to the monster-filled wilderness with an impossible quest: to win back her honor, she must kill the oppressive god who claims tribute from the villages each year or die trying.
Well, I come across another book by Tricia Levenseller in the same post, but this is one that I would love to read! It's about Vikings, so I don't really need to know much more lol. I love the idea, the concept sounds too cool, there are gods, so that's it. I WANT TO READ IT!!
---
🌙 The Library of the Unwritten (Hell's Library #1) by A.J. Hackwith | In the first book in a brilliant new fantasy series, books that aren't finished by their authors reside in the Library of the Unwritten in Hell, and it is up to the Librarian to track down any restless characters who emerge from those unfinished stories. ( Fantasy – Adult )
---
🌙 It Sounded Better in My Head by Nina Kenwood | From debut author Nina Kenwood comes a tender, funny, and compulsively readable novel about first love and its confusions, and all of the awkwardness of teen romance. ( Contemporary – YA – Romance )
---
🌙 Queen of Coin and Whispers by Helen Corcoran | 'She loved me as I loved her, fierce as a bloodied blade.' In a world where the throne means both power and duty, they must decide what to sacrifice for their country – and for each other … ( Fantasy – YA )
---
🌙 From Blood and Ash (Blood And Ash #1) by Jennifer L. Armentrout | Captivating and action-packed, From Blood and Ash is a sexy, addictive, and unexpected fantasy perfect for fans of Sarah J. Maas and Laura Thalassa. ( Fantasy – YA – Romance – Paranormal )
---
🌙 Monday's Not Coming by Tiffany D. Jackson | As Claudia digs deeper into her friend's disappearance, she discovers that no one seems to remember the last time they saw Monday. How can a teenage girl just vanish without anyone noticing that she's gone? ( Contemporary – YA – Mystery )
---
Credits for the source of the original image HERE
 🌿 Now is YOUR time to decide! 

Choose one of the books in my "The LOWS" section and I'll add it to my TBR JAR to give it a chance at some point.



I'll be making the decision of which books I'll be letting go of my TBR completely, cause I really need to clean this out, after knowing your opinion and in the next week I'll let you know 

🌿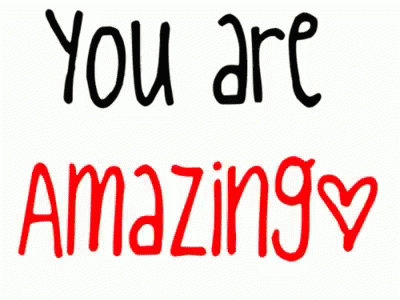 Let me know EVERYTHING you think in the comments, you know I LOVE to know and talk with you  🥰