Hi everyone! , I hope you all are having an amazing day !. Today I bring you a new Book Tag, I wasn't really thinking about doing a Book Tag yet, but when I saw this incredible Harry Potter Tag and I couldn't resist myself, I also just finished with the saga, so this is perfect !.
I was tagged by Kayla @ Kdrewkthebookworm, who thought I would having fun doing this tag and she was right! . Thanks Kayla. P.S: Check out her amazing blog and subscribe! , We have to support each other :).
This Book Tag is originally created by Lashaan & Trang @ Bookidote, who did an amazing job :).
OK, let's do it!
A BOOK YOU FOUND THE THEME INTERESTING,

BUT YOU'D LIKE TO REWRITE IT.
When I started with it, I had great expectations, because the main idea seemed the most original, besides the creepy part that the book contains sounded super interesting to me.
But even so it was impossible for me to connect with the characters, I found them annoying and probably I'd rewrite a few things, especially the uncomfortable love story.
THE FIRST BOOK IN A SERIES THAT GOT YOU HOOKED

.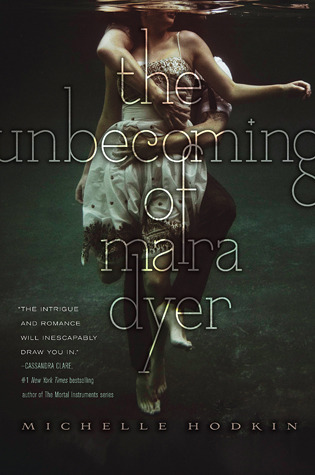 I'm totally in love with this series, it's one of my all time favorites. And although I know that everyone seems to have a lot of different opinions about the complete series, I think the majority liked the first book.
I literally couldn't stop thinking about this book after reading it, I was like WTF, LOL. I had to go immediately to take the next one to find out what was all that craziness. Higly recommended if you haven't read it yet :).
A BOOK YOU WISH YOU COULD HAVE RIGHT NOW.
Since I find out that this book can be something like Doctor Who meets Sherlock, I've wished to have it in my hands like right now !, I mean , what else do you need to hear?
A KILLER BOOK. BOTH SENSES. TAKE IT AS YOU LIKE.
This book almost kills me, I take it as a killer book in itself, since itsn't easy to digest, from beginning to end I have suffered with the characters, and although itsn't for everyone, I'm one of those who have been able to open their mind and go through him, but in the end it has left me broken. So yeah, this is my killer book, I hope it makes sense lol.
A BOOK THAT YOU FOUND REALLY CONFUSING.
This is the book that I'm currently reading, and although I have not finished it has confused me a lot, it's a book with a very good and interesting plot, but the plot is deviated in several occasions of the central theme, I feel that itsn't well focused and ends up being quite rare.
YOUR SPIRIT ANIMAL BOOK.
This book is so marked in my heart that doesn't needs an explanation, what can I say, this is one of my favorite books, it s deep, complex and very romantic and I think that could define me quite well
A DARK TWISTED BOOK.
This is a book for the brave, I go for it without knowing much about it, and when I finish I was in shock, I can't even believe the great twist of the plot, it's brilliant if you think about but on the other hand totally dark and a little creepy
A BOOK THAT SURPRISED YOU IN A GREAT WAY, REVEALS TO BE MORE THAN IT IS.
I wasn't sure about when I decided to go for it, but today I can say that I was very surprised, and for good, not only this book but the whole series. Also with him I have met my love The Darkling and the incredible Grisha world :).
---
---
I would like to see everyone doing this tag, it is super fun to do and interesting to read, so if you are looking for some Book tag for your blog this is amazing!
Have you read any of them?
Do you want to do it?
Leave me your comment below, I always love to know what you think